Dear ZIMIX Festival 2021 participant
We were delighted to welcome the band SAUTI SOL on Saturday 2 October at the Africa Evening with the artist LADY PONCE and were happy to see Swiss fans enjoying it with us, but alas! It is with regret that MKC EVENTS announces the cancellation of the Sauti Sol concert. The good news is that the artist KEROZEN and his musicians will replace the band.
MKC EVENTS has been working hard over the last few hours to find a replacement band for SAUTI SOL who unfortunately had to cancel their European tour due to a lack of Schengen visa. He will be replaced by KEROZEN and his musicians, one of the barons of the Ivorian coupé-décalé scene.
It is in 2004 that KEROZEN really starts its career as an artist. Initially a DJ in nightclubs in Côte d'Ivoire, the artist continued his career in 2016 with the single "Mon heure a sonné".
KEROZEN's music is part of the musical genre of coupé décalé. Coupe décalé is a style of music born in the nightclubs of Paris and London, initiated by the Ivorian diaspora. This musical genre gained momentum in the 2000s and is now very popular both in Africa and in Europe.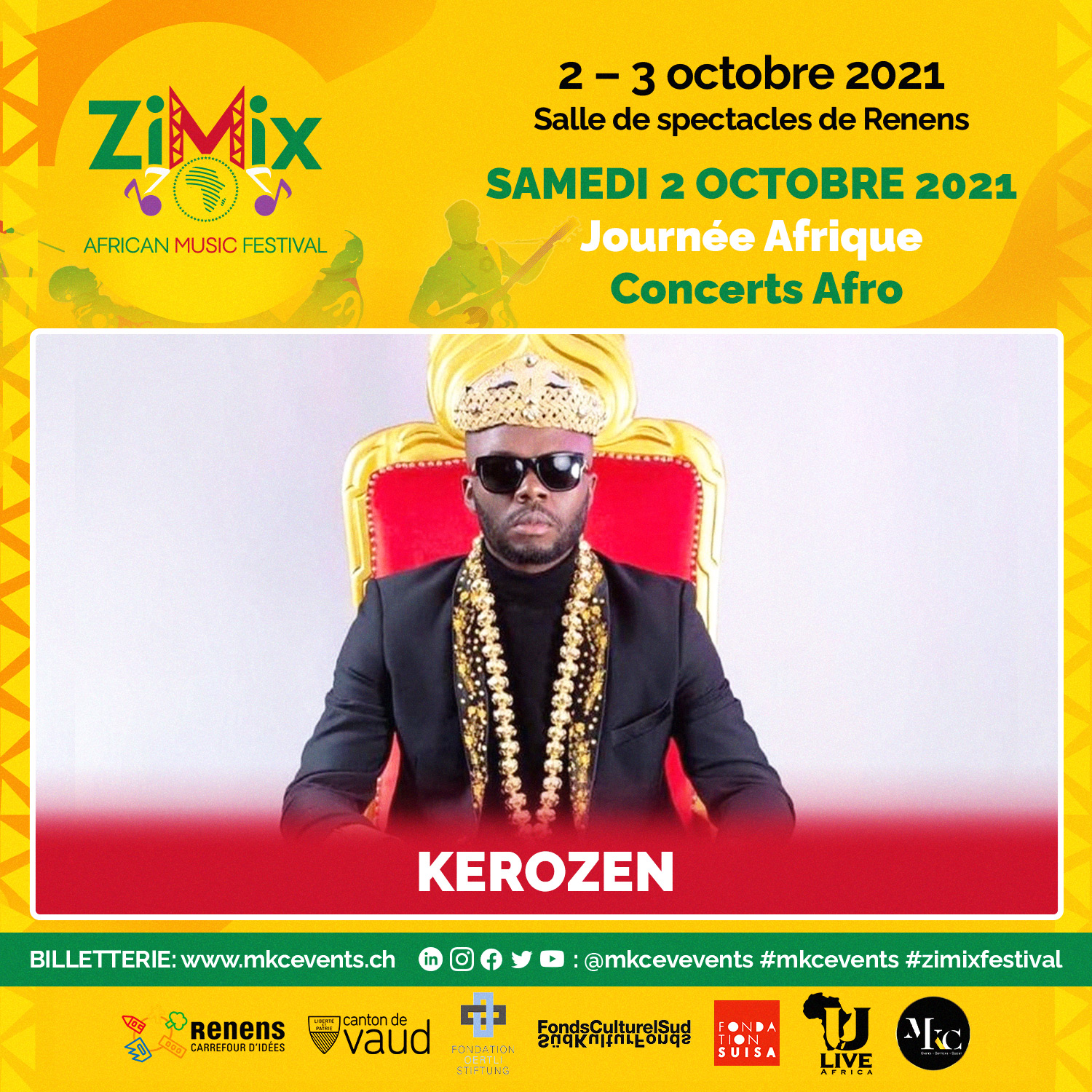 For this first edition, the ZiMiX Festival 2021 offers you two evenings with Afro and Jazz concerts!
On Saturday 2 October, Afro music is in the spotlight with legendary artists such as Kerozen and Lady Ponce. Behind the decks, the Cameroonian-bornDJ Marcus Lyon.
Sunday 3 October will be devoted to jazz music with a new generation of Swiss artists such as Grand Pianoramax, Afra Kane and Léon Phal Quintet.
Special guest of the festival, Christian Mukuna will host both evenings. A Swiss comedian and humorist of Congolese origin based in Neuchâtel, he will not fail, as usual, to make you laugh