MKC has been mandated by the African Union for the engagement and coordination of African artistic providers for the musical part of the celebration of Africa Day 2019 in Geneva.
The event was organized in the sumptuous WIPO esplanade in Geneva.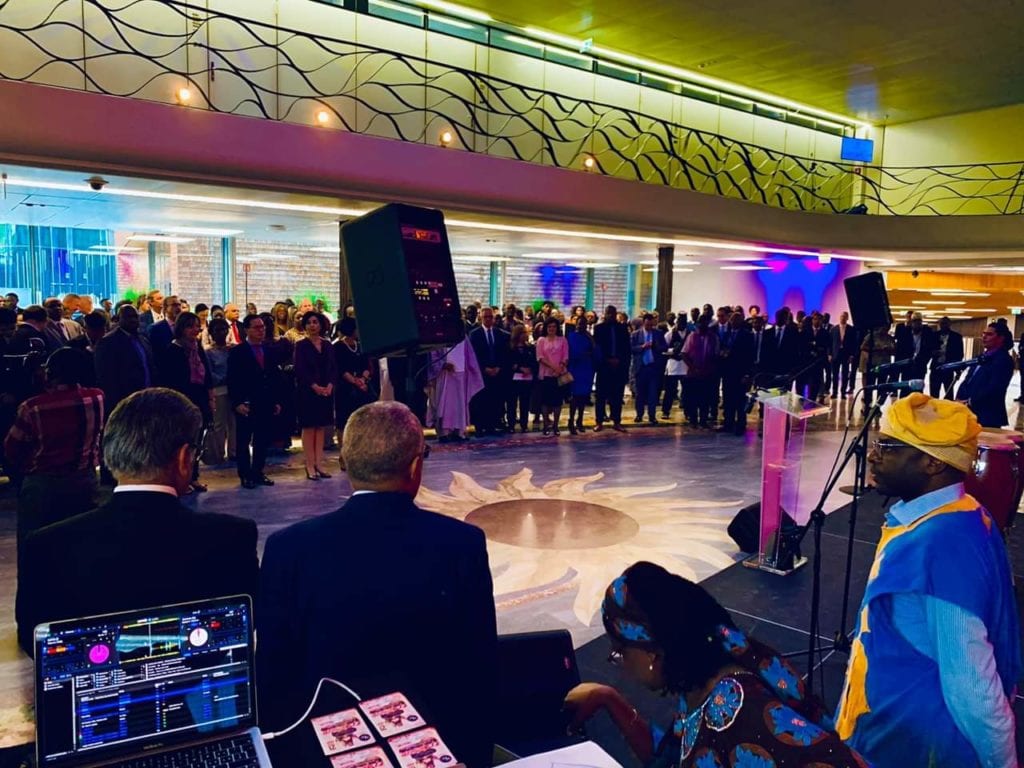 During this event which celebrates Africa Day, MKC was able to highlight its skills for coordinating the passage of the various artistic providers engaged in order to ensure its smooth running.